Trump National Golf Club Jupiter
 Jupiter, Florida
---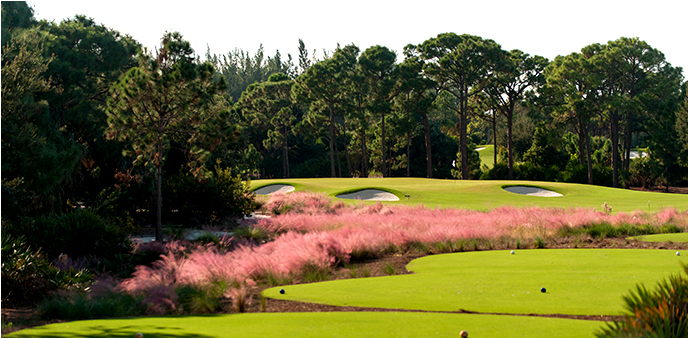 Trump National Golf Club Jupiter is an existing high end residential and golf course community located in Jupiter, Florida. Engineering design and permitting services were provided to the client for the renovation of the golf course to accommodate a new set of pro length tees.  The project required placement of additional fill to elevate areas for new tees and as a result, impacted the development's master surface water management system.  This required modification of the environmental resource permit through the South Florida Water Management District.  
Additional fill placed for the construction of the new tee complexes removed storage area for stormwater, therefore, compensating storage was required.  Stormwater calculations were prepared and a pre vs. post stage-storage comparison was conducted to determine the required volume.  This permit modification was completed through a letter modification process which was a benefit to the owner for both schedule and cost.
In addition to the stormwater calculations, engineering plans were prepared for submittal to the permitting agencies.  The community is a Planned Unit of Development (PUD) within the Town of Jupiter and required approvals from both Planning and Zoning and Engineering Departments.  Additional lake area for compensation storage and new tees required modification of the existing platted tract lines and a conservation easement.   
---
Keys to Success:  Jonathan T. Ricketts, Inc. provided the Client with full engineering services during all project phases from design and permitting through construction and certification.  Local knowledge and relationships were of great benefit to the project outcome for the high profile development and owner.