The Benjamin Upper School
Palm Beach Gardens, Florida 
---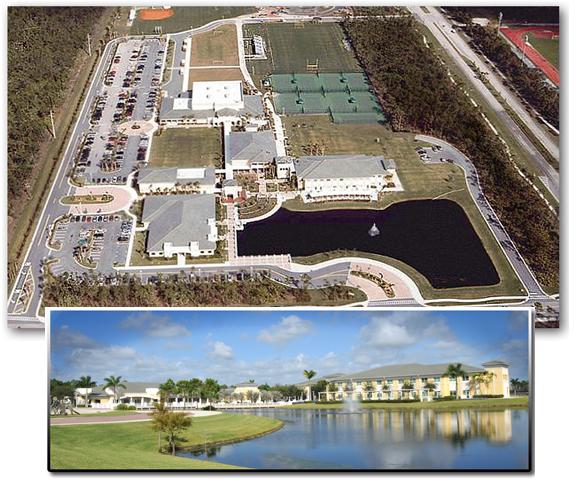 The Benjamin Upper School campus was a 50 acre project for a new upper school facility for the Benjamin School of North Palm Beach, Florida. Jonathan T. Ricketts, Inc. was selected as the construction manager for this $30,000,000 project. Work included permitting with the Army Corps of Engineers, the South Florida Water Management District, Palm Beach County, Seacoast Utility Authority, and the City of Palm Beach Gardens. Ricketts successfully led the project through a redesign of the approved site plan incorporating an offsite mitigation swap with Palm Beach County, the South Florida Water Management District and the Army Corps of Engineers.
Budgeting of project costs was performed from the conceptual cost estimate through the final contract amount including furniture, fixtures and equipment, sports fields, technology and communications. Site work commenced in June of 2003 and final owner move in was in August of 2004, just over 14 months from ground breaking. The first phase was completed on time and under budget. Ricketts also completed work on additional phases for this client including a new tennis court facility, lighting, and school signage.
---
Keys to Success: Multiple weekly job meetings, budget development and monitoring, and constant communication among all participants.