Ritz-Carlton G.C. & Spa
Reclaimed Water Project
Jupiter, Florida
---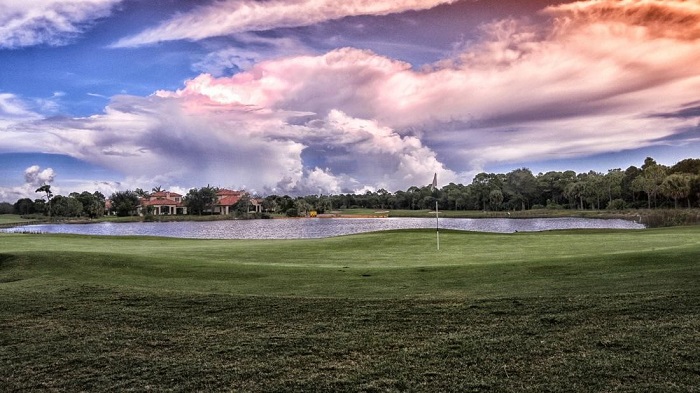 Ritz-Carlton Golf Course & Spa was an existing high end residential and golf course community located in Jupiter, Florida. Engineering design and construction administration services were provided to the client for the conversion of the golf course's irrigation water source from surface water held in onsite lakes recharged by groundwater, to recharge by irrigation quality (IQ) reclaimed water provided by the Loxahatchee River District.
The project was determined to benefit from the conversion of its irrigation system to reclaimed water from the existing groundwater system.  This required the reconfiguration of the existing stormwater management system to create an isolated pond dedicated for the storage of IQ reclaimed water, construction of an automated delivery & metering station for IQ water supply to the storage pond, and integration with the existing groundwater pump station via new instrumentation and control.  As IQ water is typically available during the wet season and less available during periods of drought, the project was designed, permitted, and constructed to allow for the existing groundwater pump station to serve as a temporary back-up source for irrigation water to meet the needs of the Client.    Construction of the new storage pond required temporary dewatering of an existing stormwater lake adjacent to onsite wetlands and groundwater modeling was completed to verify that there would not be significant impacts.  Jonathan T. Ricketts, Inc. also represented the Client through negotiations with the SFWMD and two local utilities.
---
Keys to Success:  Jonathan T. Ricketts, Inc. provided the Client with full management services during all project phases from the engineering and permitting through construction and certification.