Jonathan T. Ricketts, Inc. was selected to serve as the Owner's Representative and also provided civil engineering services for Forte Interactive's  headquarter building remodel.  The original structure was built in 1924 and was used for office supply retail on the first floor and a hotel on the second and third floors.
Construction methods at the time used terracotta block, steel beams, cast iron columns, and Miami-Dade pine.  
Owner's representative services included leading regularly scheduled job progress meetings, review and preparation of monthly applications for payment, schedule review, change order review and negotiations, and requests for information from the contractor.  Permit assistance and coordination with the bank financing the project were also provided.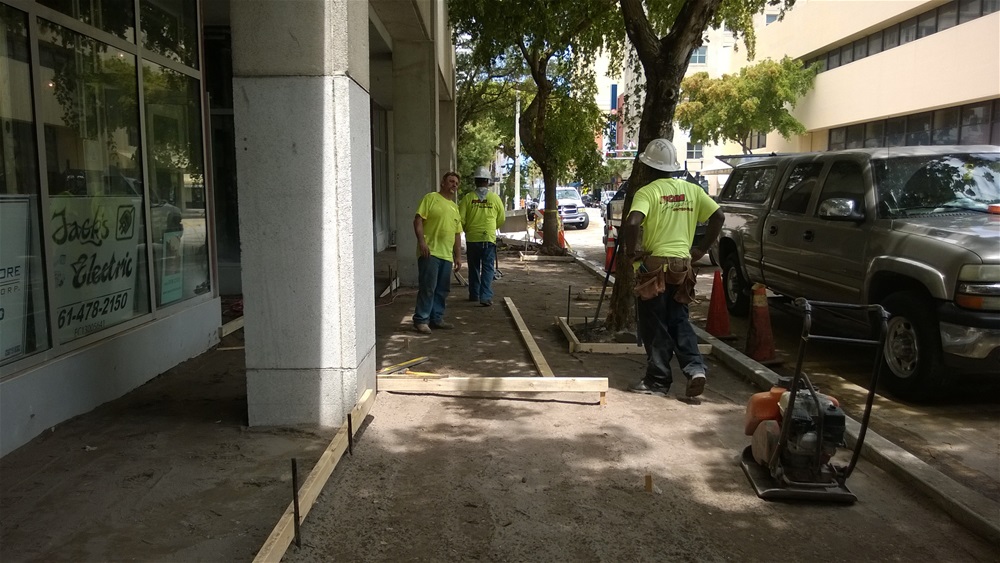 Civil engineering services included building access elements and connection of utilities servicing the building.  The building is located in downtown West Palm Beach and stormwater discharges can be periodically limited by tidal influence on the system.  Upon commencement of the project, it was evident that the building had experienced frequent flooding of the first floor at both the front and rear.  JTR recommended raising the finished floor elevation by 6" to resolve this issue.  Front and rear grading utilized steps and ADA ramps to maintain all access points and brought the building access up to current code while correcting the frequent flooding.
---
Keys to Success: Frequent job meetings, budget development, constant communication among all participants.